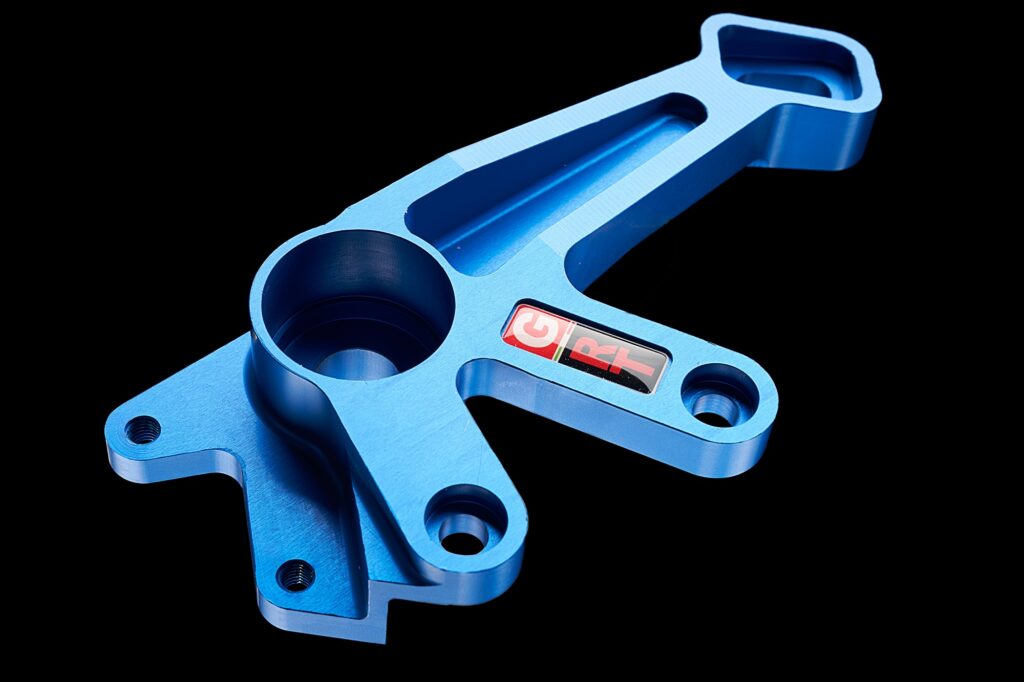 Gabro Racing Aprilia RS660 rearset brackets with adjustable swingarm pivot position (Aprilia/Spider rearsets compatible)
We at Gabro Racing have been one of the very first teams getting the Aprilia RS660 in late 2020, and we won the first ever RS model official race in the whole world back in April 2021.
Since then we are continuously working to globally improve this bike in all its aspects: engine performances, electronic tune, and chassis improvements.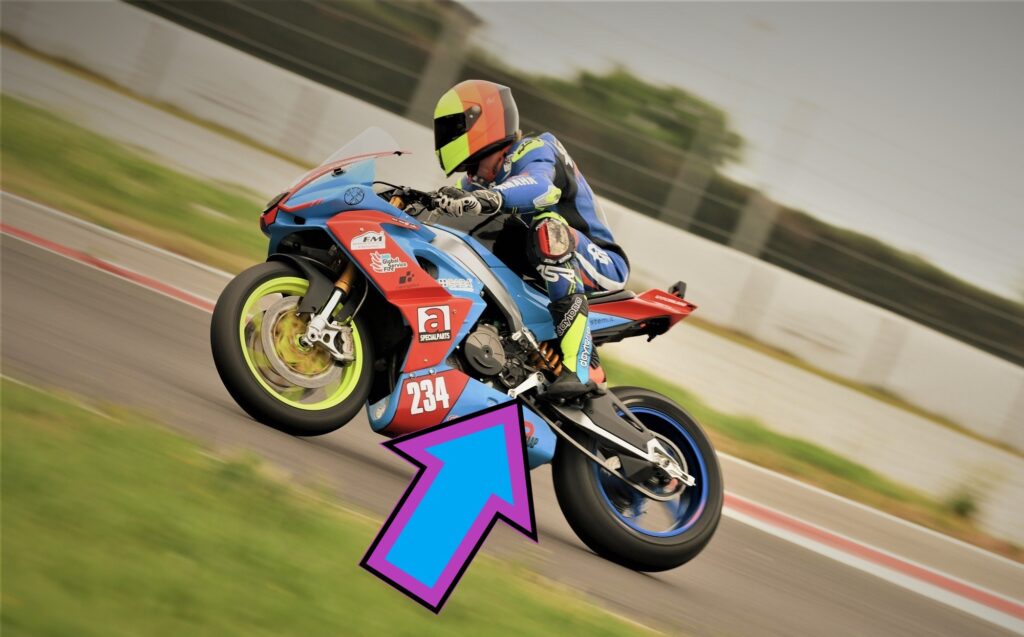 When the RS660 came out and started to be used like a dedicated track bike, all riders complained about the excessive rear end squat during acceleration. That is usually paired to premature rear tyre wear and tore.
Rear suspension setting can mitigate that bad behaviour, but usually ends up in a very stiff setup that can lead to other problems in the bike rideability.
Aprilia made the swingarm pivot adjustable at engine lugs, but stock rearsets and all the racing rearsets presently available in the market lock and brace this regulation in the stock setup position: it helps in giving friendly riding feedback during street rides and occasional track use, but shows its limit in dedicated track bikes, especially in racing conditions.
Those Gabro Racing adjustable rearset brackets help in finding your best rear suspension setup: they allow different swingarm pivot height to be set, making it adjustable from stock position.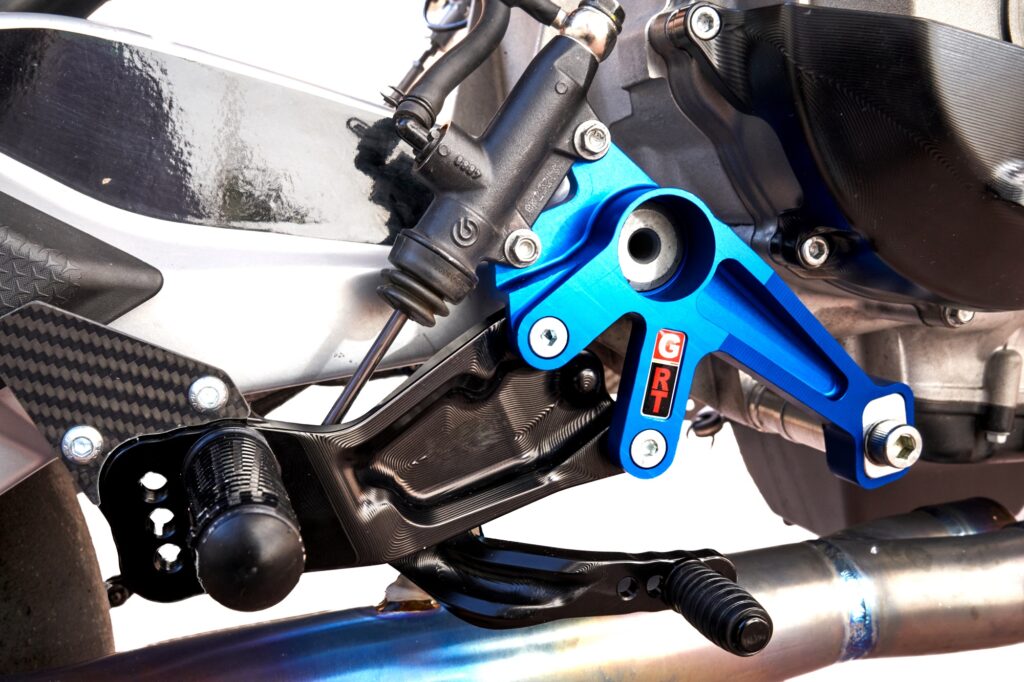 Different swingarm pivot height results in a different chain pull setup: raising the pivot increases the chain pull force and its anti-squat effect, helping the shock to sustain the rear end of the bike during the weight transfer exiting a corner on the gas.
The kit is supplied with all the hardware and parts needed to adjust the pivot height at 3 different values including stock, making the tune of the bike geometry very simple for an experienced rider/race team.
This new product has been developed and happily used during our 2022 race season, in Italia BotT series and in MotoAmerica Twins Cup, with the precious help of our test rider Edoardo Mazzuoli and our friend and suspension wizard Tommaso Noccioli. The effect of the swingarm pivot position change on the bike geometry have been simulated in professional MotoGP-standard software and verified on track also using on board suspension datalogging.
GRT designed adjustable rearset mounting brackets are made in certified 6082 aluminium alloy: they are CNC machined from billet by a main Italian supplier and finally anodized in the typical blue color common to other GRT's designed products.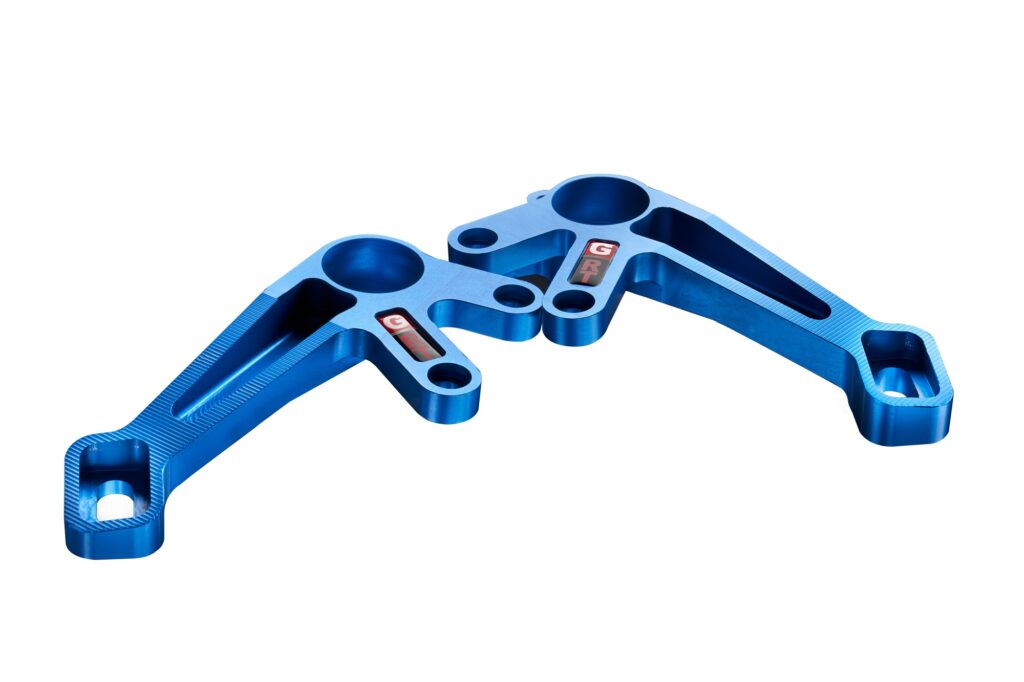 They are 100% compatible with Aprilia accessory and Spider aftermarket rearsets, fit any model/year RS and Tuono 660 models, including "Trofeo" bikes.
ATTENTION: this is a race product to be used only on closed circuits at your own risk.
NOTE: If competing in a race series, before using these parts check for compliance to the specific technical rules.
Contact us for more info