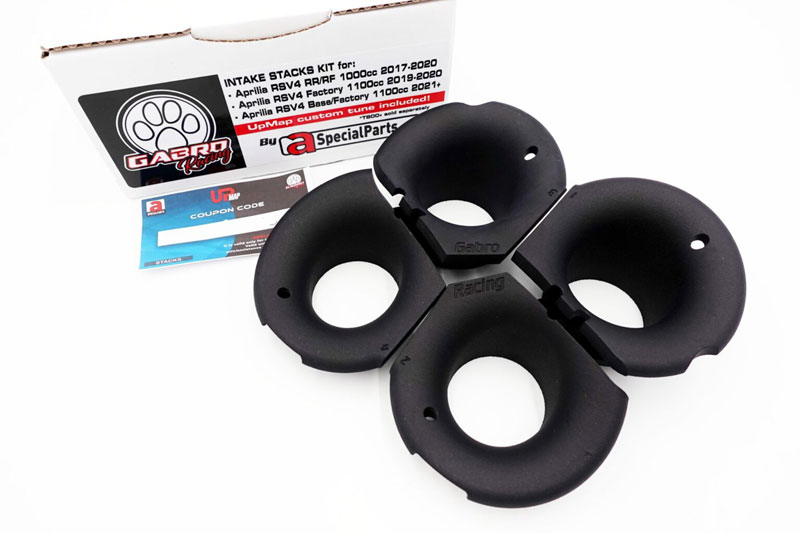 Nowadays RSV4 performances come from more than 10 years of continuous development and progress at the factory. Despite they look very similar, the latest RSV4-1100cc truly has about 50hp more than the very first RSV4 that came out in 2009.
So there's not really much margin left to tuners to improve further this project, even full exhausts gives not a really big bump in power increase compared to a slipon kit.

We at Gabro Racing found a spot that could be improved, and worked hard to create this intake stacks kit: optimizing airflow to throttle bodies, finding the better stacks length, taper and shape on both front and rear cylinder banks.
That customized stacks design results in a good power increase from 9000rpm to limiter, with all 4 cylinders breathing better.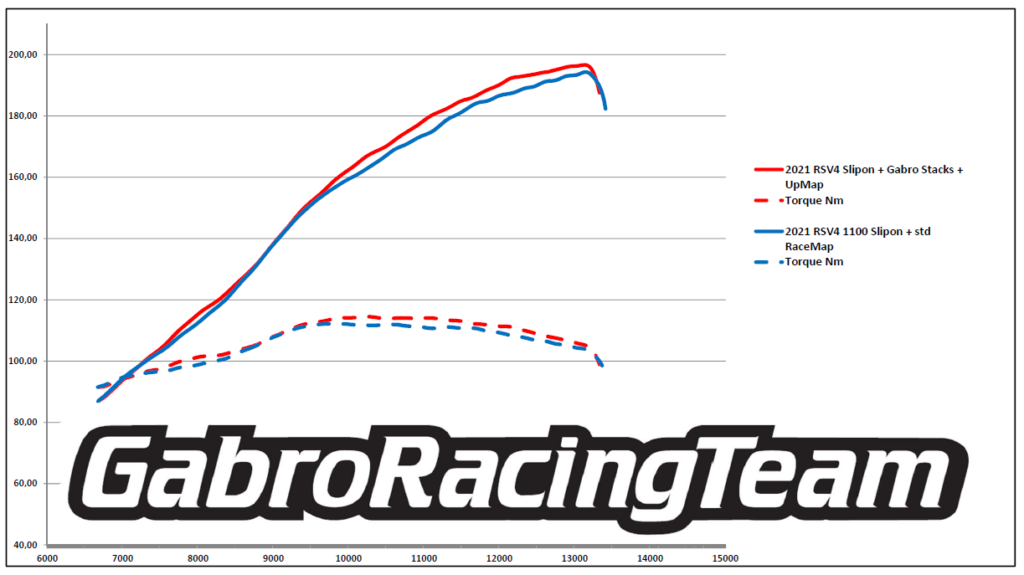 This kit applies to any 2017 onward RSV4, both 1000 and 1100cc, RR/RF or Factory models, and it's a perfect fit in the standard airbox, being a nice plug&play power add-on making your bike faster.
Stacks are made in MJF technology 3D-print PA12 carbon reinforced powder to ensure a good strength, combined with light weight and a precise and repeatable fitting.
That technology allows for a very shaped and complex design and ensures a very good surface finish texture.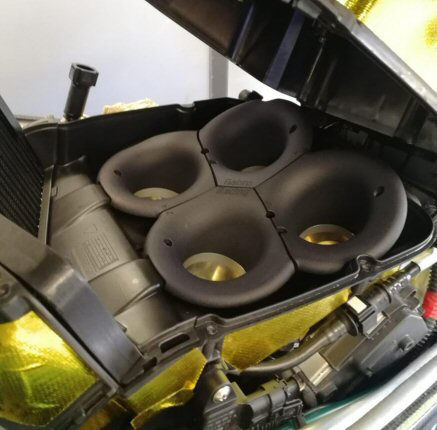 Included with the kit there is a one-time-use promo discount card that allows one free download for a mated "STACKS" ECU map from the UpMap map store (you will need a previously purchased T800+ tool to use it). Have a read here about this flashing tool we support.
ATTENTION: this is a race product to be used only on closed circuits at your own risk.
NOTE: If competing in a race series, before using these parts check for compliance to the specific technical rules.
Contact us for more info