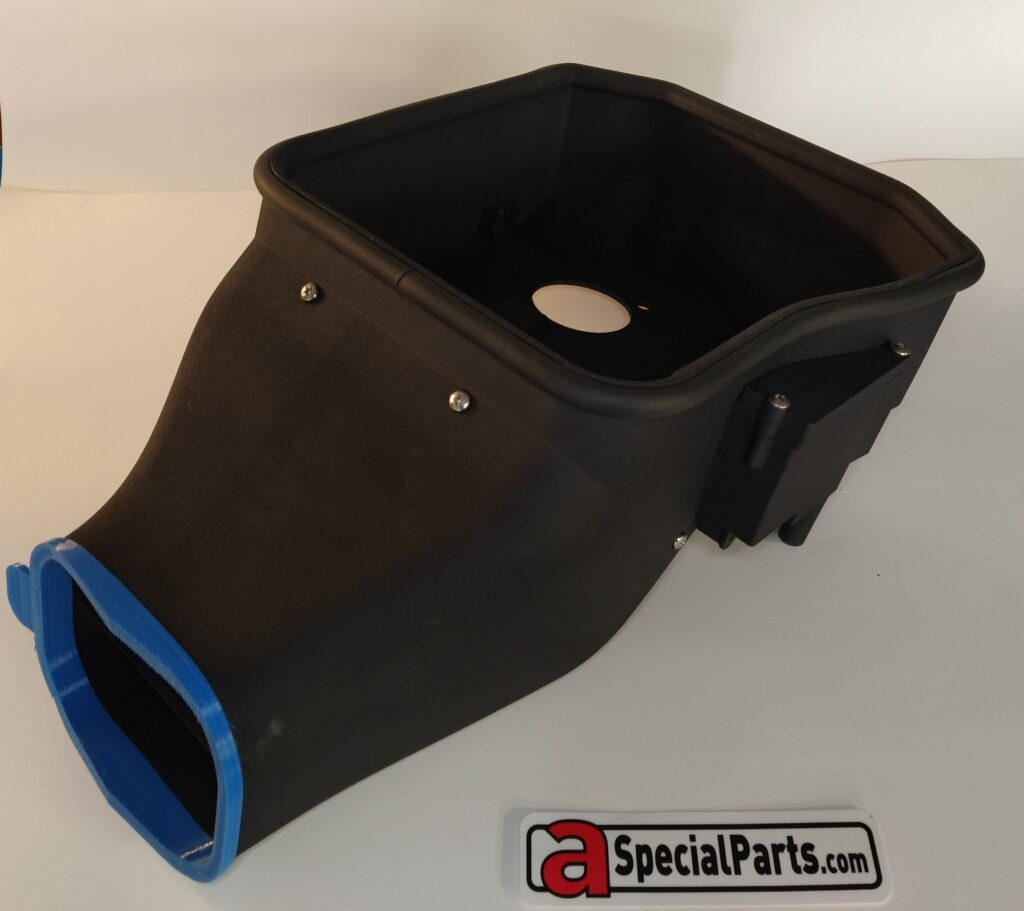 Gabro Racing and Aprilia Special Parts finally took to production this racing airbox kit for RS and Tuono 660!
It has been designed and tested for reliability in race conditions during the last 2022 season, giving good performance on both standard and prepped motors, running either Akrapovic and SC-Project exhausts.
It gives 20% more volume downstream the filter, +2-3hp on the whole power plot and 40% weight reduction compared to stock airbox fitted with Sprint air filter.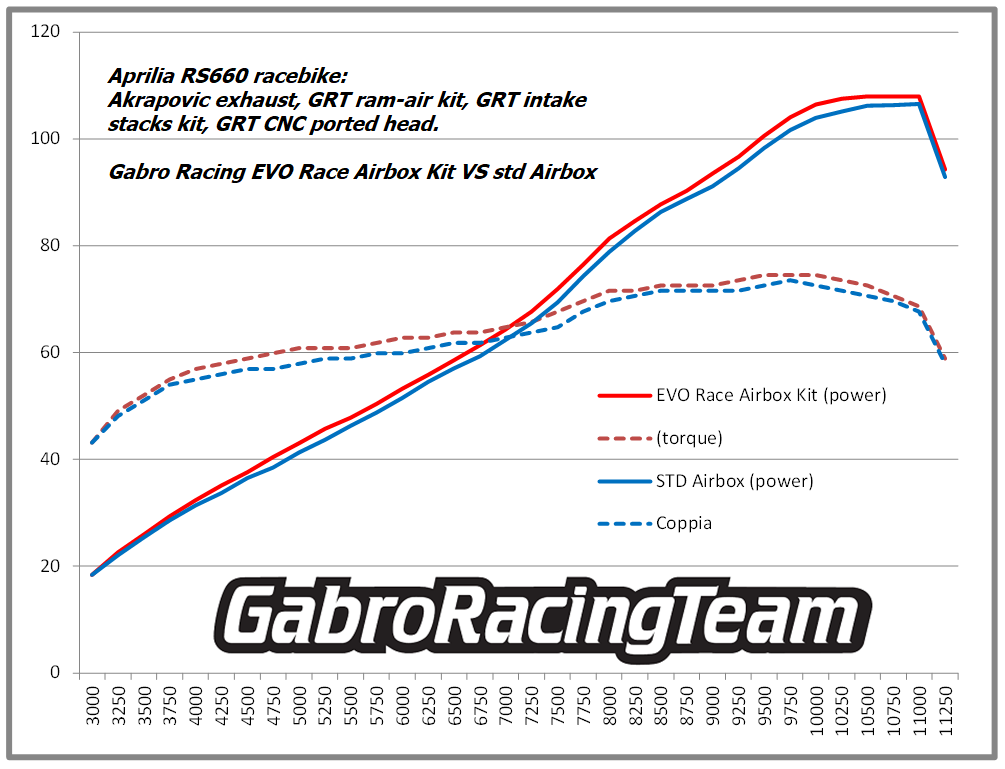 The fuel tank is used as airbox lid, the airbox seals against it with an o-ring, maximizing the airbox volume and creating a big calm air chamber just above the intake stacks opening thus keeping the ram air pressurization in the box.
Bike maintenance and motor accessibility is easier and faster, you can reach intake stacks and air filter just lifting the fuel tank, the airbox itself is completely removable in seconds giving access to the throttle body, spark plugs and engine head.
It has a built-in inspectionable engine casing breather and it has no open drains, as required by racing rules.
It is completely made in Italy: its construction is a monolithic MJF technology 3D-print made in PA12 carbon reinforced powder to ensure a good strength combined with light weight and a precise and repeatable fitting.
Geometry and air flow path has been intensively optimized using CFD calculations thanks to DMZ Engineering, our partner in this project.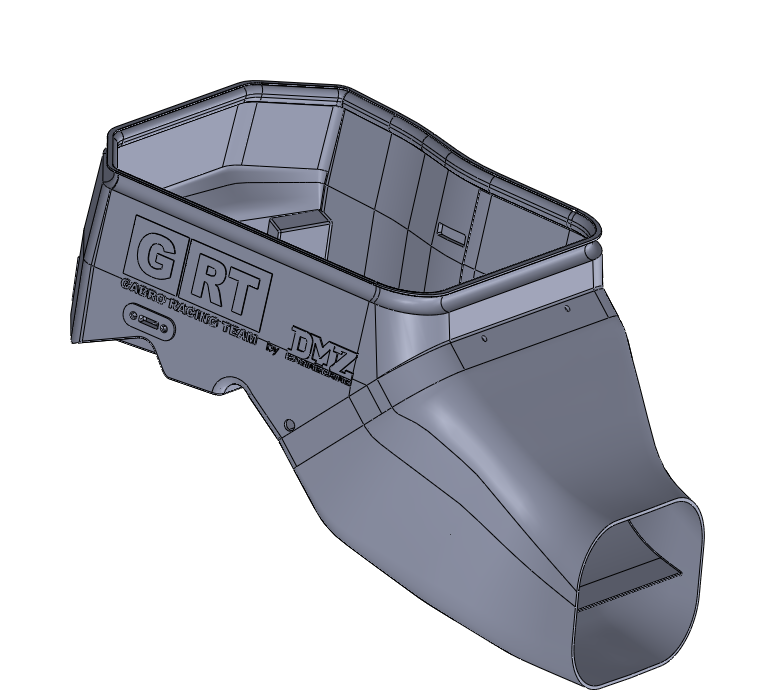 Supplied air filter is made in a fire-proof foam and is very free flowing, but you can cut and fit a finer filtering panel if you use the bike in a dusty track.
Our Ram-Air kit and our Intake Stacks kit are the optimum complements to this Airbox Kit and we suggest a combined installation.
OPTIONAL LID:
The "open top" setup only works on stock OEM fuel tank. For the use of the airbox with aftermarket large capacity aluminium-made fuel tanks you can buy and install an optional lid/cover.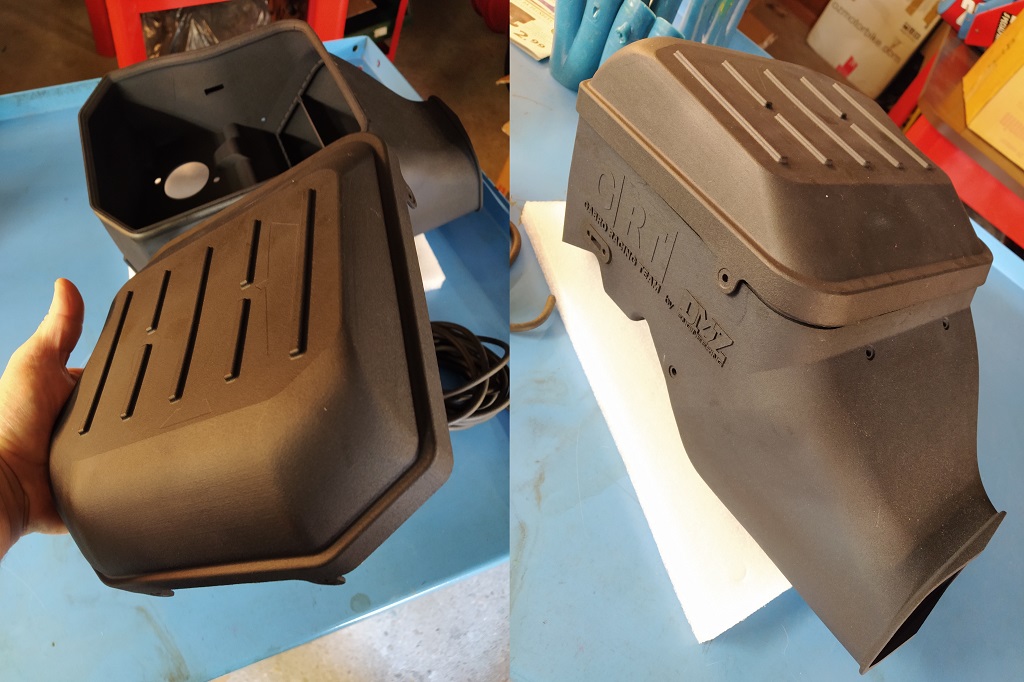 INSTALLATION NOTES: the engine wiring loom needs a little relocation and removal of pair system and tank ventilation system is needed. All the installation adaptations can be reverted to stock anytime. Upmap customized race mapping by Gabro Racing provides a full electronic deactivation of those items, including lambda probes.
All dedicated spare parts are available, if needed:
– o-ring seal
– air pickup seal
– breather lid
– air filter, filter grill and filter holding frame
– fasteners kit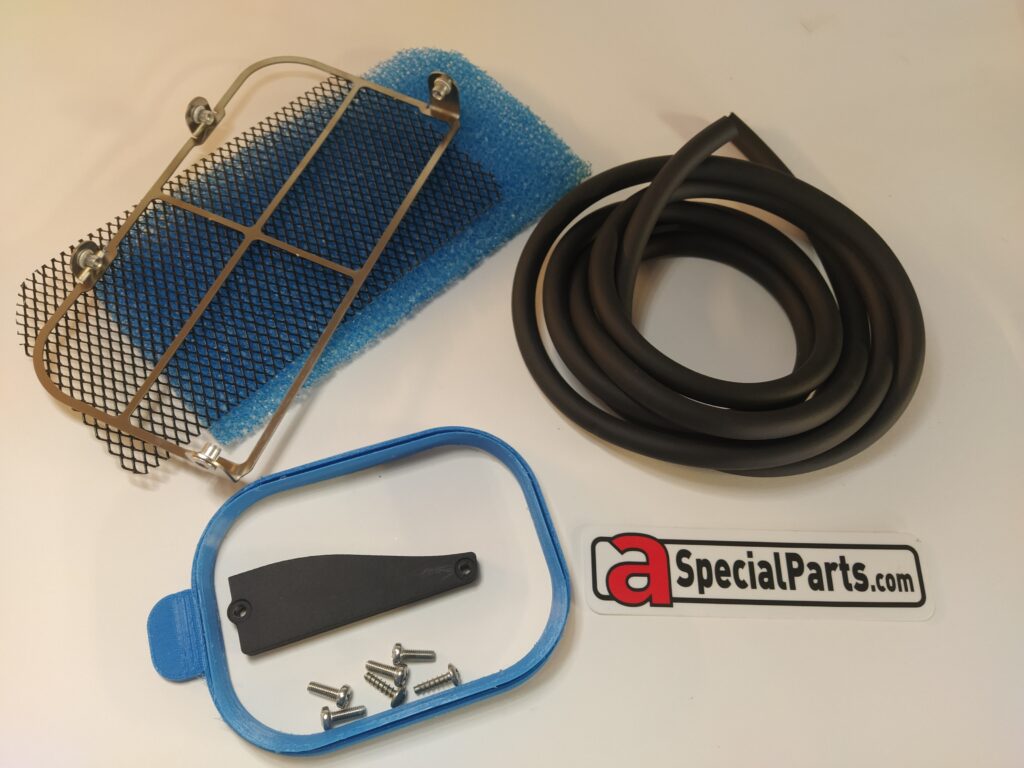 Let your 660 racebike breath as much as it deserve!
ATTENTION: this is a race product to be used only on closed circuits at your own risk.
NOTE: If competing in a race series, before using these parts check for compliance to the specific technical rules.
Contact us for more info