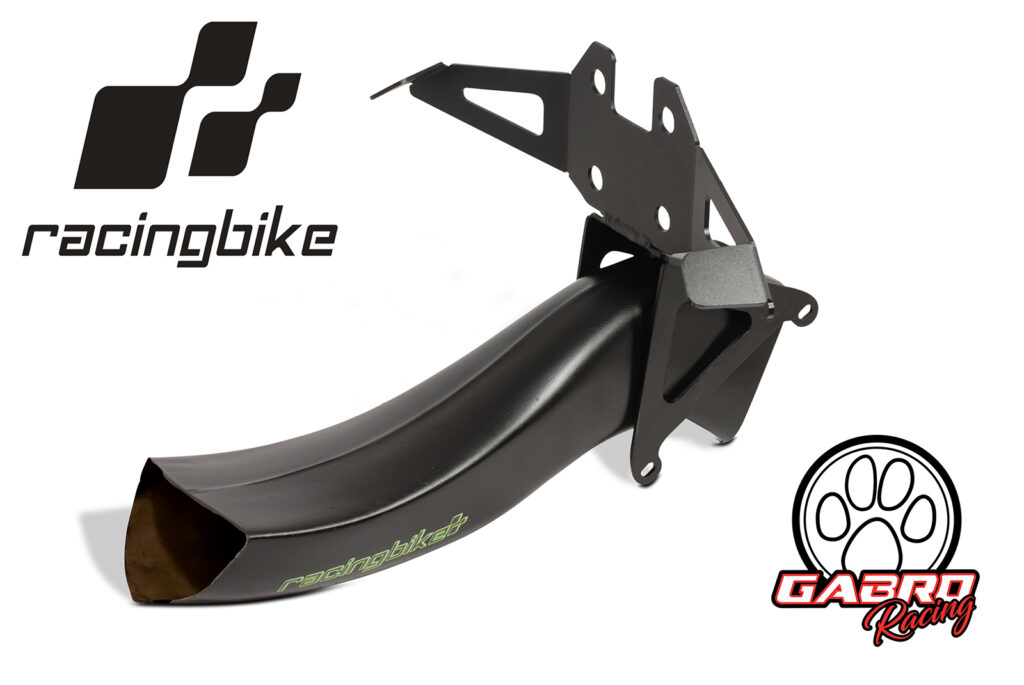 The standard RS660 air scoop, that feeds the airbox with fresh air, is not optimized for performance, and it performs even worse when a race fairing is fitted, because the stock duct can't really match race fairing air openings.
Stock duct also keeps a part of the wiring loom inside, and it's not air-tight, losing any ram-air pressurization effect at high speed.
So, in collaboration with RacingBike, a top-notch Italian racing parts producer, we come out with a perfectioned design built for performance, that keeps the loom outside the air scoop, and uses a more efficient air intake opening that is cut out from race fairing nose cone, sealing and improving the air path, maximizing the ram-air effect.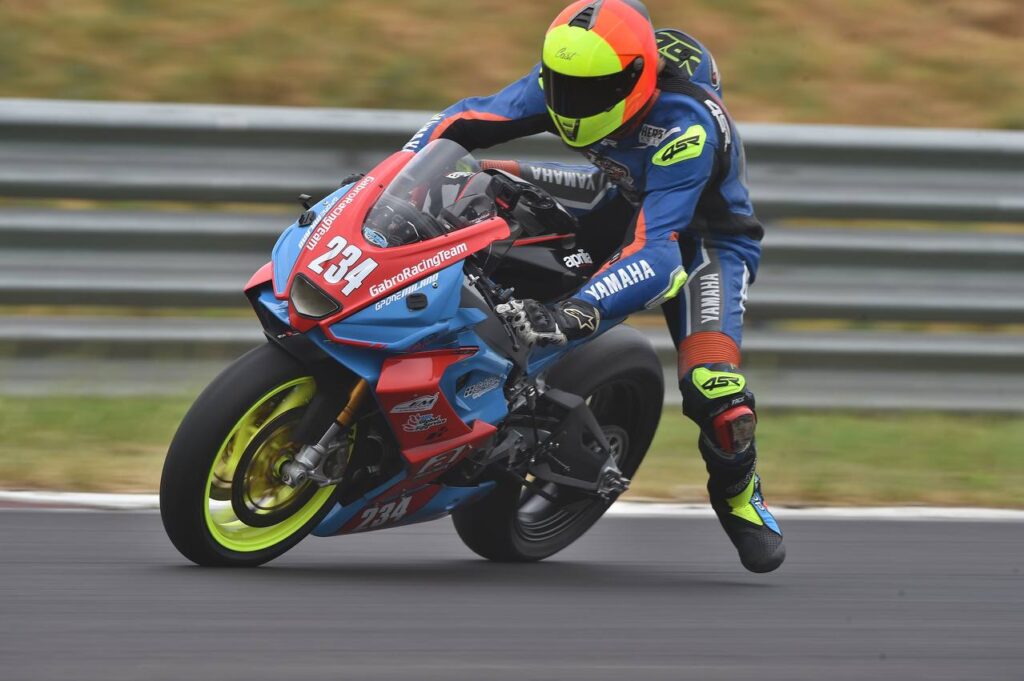 Air flow is also improved fitting the supplied 3D printed fin on the back of the headstock spindle that sits bare inside the frame portion of the flow path.
This setup has been tested on a dyno with a big blower in front of the bike, where true air speed is simulated and proportional to roller speed. The graph below shows two static and two dynamic tests: our ram air duct with static air feed performs the same as the standard one performs with dynamic air feed, and it greatly outperforms stock then airflow gets speed!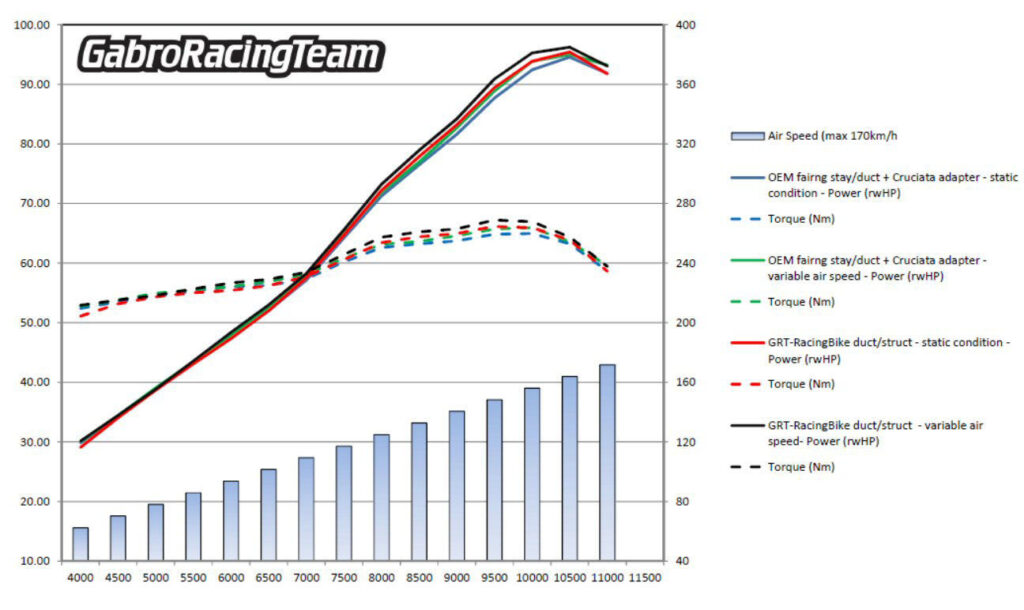 The scoop is supported by a very light front fairing stay, made in laser-cut aluminium sheet, precisely bent, welded and powder-painted in black. Dash and wiring loom are also fitted to this front sub-frame.
A gummy TPU 3D-printed seal is supplied for the front fairing cut-out, with all the needed hardware, including a template sticker for the fairing cut-out and a very detailed instruction manual. The kit has been developed over Cruciata race fairing for the RS660, but has been installed with no issues at all in any other fairing kit available on the market for this bike.
Included with the kit there is a one-time-use promo discount card that allows one free download for a mated "RAM-AIR" ECU map from the UpMap map store (you will need a previously purchased T800+ tool to use it). Have a read here about this flashing tool we support: https://www.gabroracing.com/upmap-for-aprilia-bikes/
ATTENTION: this is a race product to be used only on closed circuits at your own risk.
NOTE: if competing in a race series, before using these parts check for compliance to the specific technical rules.
Contact us for more info